MEET THE HOSTS:

Nima Negahban
Co-founder and CTO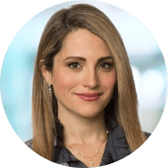 Irina Farooq
Chief Product Officer
DATE / TIME: Thursday, August 27, 11AM CT I 11AM SGT I 11AM BST
Organizations across private industry and public sector trust Kinetica for high value, high scale use cases. Our newest major release, Kinetica 7.1, will help you tackle your largest active analytics initiatives with even simpler administration.
Join this webinar with Nima Negahban, our co-founder and CTO, and Irina Farooq, our chief product officer, to hear how our new release scales Kinetica up to petabyte capacity, and improves interoperability with data stored in data lakes, so that you can discover ever more detailed insights and make more accurate inferences.
Nima and Irina will discuss how you can:
Achieve "data lake" scale with tiered storage and external tables for deeper analysis and more accurate machine learning
Increase data security with support for row-level access control and columnar obfuscation
Enhancing service levels through improved high availability and cluster monitoring