Rydel Pereira
Director, Professional Services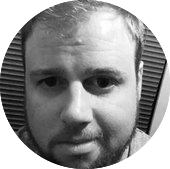 Matthew Hawkins Principal Solution Engineer
DATE: Wednesday, July 1, 2020
Kinetica is known for streaming, geospatial, graph, and location analytics and machine learning - but did you know we also have powerful text search functionality?
Our platform's ability to combine analytical techniques like text search with complex, fast moving data and machine learning at scale is a powerful, unique benefit of active analytics.
In this session, we'll explore Kinetica's full text search capabilities, show you how to utilize full text search on streaming geospatial data, and leverage text search for feature extraction.
We will cover:
Powerful Kinetica text search capabilities
How to use Kinetica full text search
Demo real-time geospatial data using full text search
Applying text search to real-time data feeds for feature extraction to train models