Webinar:
Power to the people -
ACTIVE ANALYTICS FOR the public sector
Government agencies have a wealth of data at their hands. With a customer base of entire nations, and with the advent of 5G set to massively increase available data, the issue is not a lack of data but rather how to make use of it. Watch this webinar to learn how the public sector can capitalize by continuously capturing data, analyzing it, and instantly taking action. There are significant challenges, including the massive scale and scope of government data, fragmentation and silos across departments, and resource constraints. Yet these challenges can be met head-on with the power of active analytics.
DATE / TIME: September 12, 11:00am PST
THIS WEBINAR WILL COVER:
The key data problems facing the public sector

Crucial use cases for public sector data

How active analytics can transform the public sector
MEET THE HOSTS: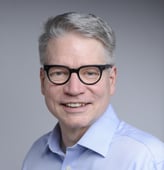 Dan Woods, CEO of Evolved Media & Chief Analyst of Early Adopter Research
Dan creates ideas about technology products, based on a broad technical understanding. By writing as an analyst in Forbes and working with Evolved Media's clients, he sees the magic in technology and why it matters to IT buyers.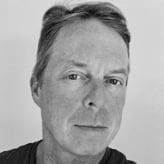 Jeff Kennedy, Director of Federal Sales, Kinetica
Jeff Kennedy is the Director of Federal business at Kinetica. Jeff is responsible for the full portfolio of client solutions, enterprise software, and services aimed at the U.S. federal customer. In his role, Jeff draws on his extensive 20+ years' experience in the federal space to lead the team's efforts to support and advise government and military customers seeking mission-critical big data real-time analytic solutions. Prior to Kinetica, Jeff has worked at organizations including Acuity Systems, C3 AI, Security First, Oracle, and Siebel.