NIMA NEGAHBAN
Founder & CTO
Kinetica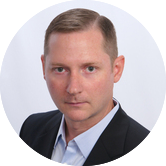 TIM BARR
Director - Federal Solution Engineering
Kinetica
DATE / TIME:
Thursday, October 22,
9 AM PT
l
11 AM BST
l
11 AM SGT
MEET THE HOSTS: Nima Negahban - Founder & CTO - Kinetica, Tim Barr - Director, Federal Solution Engineering - Kinetica
The growth of streaming data sources is driving the need for real-time geospatial, graph analytics, and machine learning capabilities at scale. These high velocity use cases require a streaming data warehouse, a platform delivering up-to-the-second analysis on data as it arrives. Learn why legacy systems won't hold up and why the Kinetica Streaming Data Warehouse is suited for real-time analysis and high-velocity, high-scale use cases.
DURING THIS WEBINAR WE WILL COVER:
Best practices for developing a system architecture for a streaming data warehouse
Integrated model training with NVIDIA RAPIDS
Autonomous Kubernetes orchestration
Comprehensive model auditing
Accelerated geospatial and graph analytics at scale using the raw processing power of the NVIDIA GPU
Example implementations from our work with federal clients, including the Department of State and the U.S. Postal Service, where we optimize routes in real-time for carriers and 250,000+ vehicles