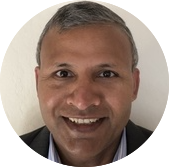 AMIT KESARWANI
Principal Solutions Engineer
Kinetica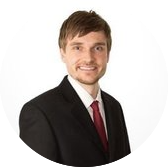 MATT BROWN
Product Manager
Kinetica
The supply chain and logistics ecosystem faces more complexities than ever before with drastic fluctuations in supply and demand. With modern tools, you can harness the wealth of data available today to respond with in the moment, data-driven decisions. In this talk we will show how Kinetica seamlessly brings together relational, graph and ML analytics on streaming data to solve supply chain and logistic use cases.
DURING THIS TALK WE WILL COVER:
How real-time analytics can be applied predictively, or post-mortem

Deploying a predictive model in Kinetica for demand forecasting

Leveraging streaming data to gain real-time visibility into your supply chain

Using graph solvers to execute route optimization and exception management

Applying powerful visualization and geospatial analytics for fleet management
Kinetica is used by major organizations including the USPS and one of the world's largest retailers to enable real-time, data-powered decision making across supply chain and logistics use cases.
Can't attend a live session? Register for the recording and receive a copy of the recorded Tech Talk after the live sessions are complete.